Worshipfu  Master Viv Carton
On Wednesday 10 February St Thomas Lodge held the major annual event of electing a new Worshipful Master. It brought to an end of W. Bro Viv Carton's second term as Worshipful Master.
He had a very busy year in which two candidates were initiated into Freemasonry. He hosted a Hog roast (Thanks to Den and Harlene Arden), Ladies Lunch and Ladies night.
Plus W.Bro Viv visited over 60, yes 60 lodges in the last year. At our regular meetings he often had 4 -6 guests for the festive board and has become a very popular Mason as well as promoting the good name of St Thomas.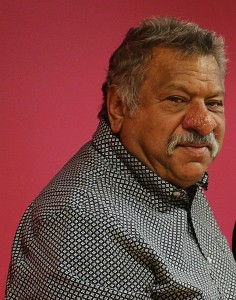 In his year over £1000 was raised for non masonic local charitys with £1000 going to his charity for the year St Loyes Foundation.
He now retires not only as Worshipful Master but in June he is retiring from working for the NHS running the Dialysis Department
We thank him for his commitment over the last year and wish him well for the future in Freemasonry as well as a long happy retirement.