Yes it wont belong before Christmas is upon us. As soon as September arrives then it seems in two minutes its December.
Well here below is an original selection of Christmas Cards. There are 4 different packs of 6 and each pack has 6 different pictures.
Please click onto images to enlarge then CLICK YOUR BACK BROWSER TO RETURN.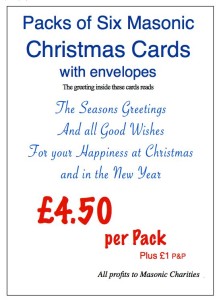 So Pack 1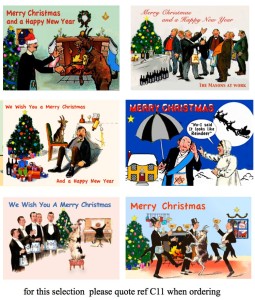 Pack 2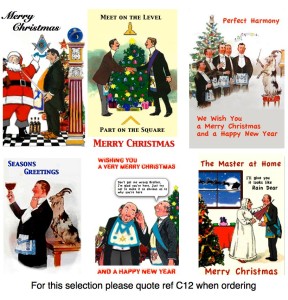 Pack 3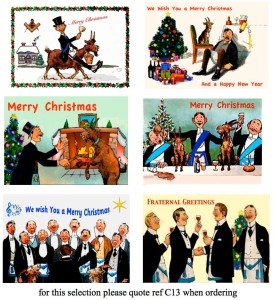 All profits will be going to local Masonic Charity's.
Please send Cheques to Gerald Sclater
5 Stafford Road
St Thomas
Exeter
EX4 1EX
Please quote ref No for the Christmas Card Pack you require.
Any problems please send email to
webmas@stthomaslodge.org.uk






by